Sagmeister Interactive Train Card
One of many creative outlets to express my gratitude to my favorite designer.
Interactive Train Thank You Card
For Stefan Sagmeister After His Skype Event with AIGA AiOC
How do you thank the legendary designer who probably has everything? After the Skype event with Stefan Sagmeister, I felt it was ideal to thank him by letting him know how much he has given all of us in AIGA with his time. I sketched and created a file in which I laser cut type a box in perspective out of paper. 

For inspiration, Sagmeister said one of the things he loves is his long train rides in Austria. I researched the trains that people would take from Bregenz to Vienna and created an illustration from it, with the style and logo of the train. Normally where the tracking number of the train is, I etched the date in which Sagmeister Skyped with us: 1.25.2012.

The front reveals the "Thank you" card and when he opens the card up and pulls the train aside, it reveals the message "For inspiring." I used Sagmeister's favorite inspiration and redirected it to thank him for inspiring all of us. All of us in the AIGA AiOC Student Club signed it with our own personal messages to him.

I mailed it out to his studio and he thanked me for being one of the sweetest letter writers ever. It doesn't get any better than that.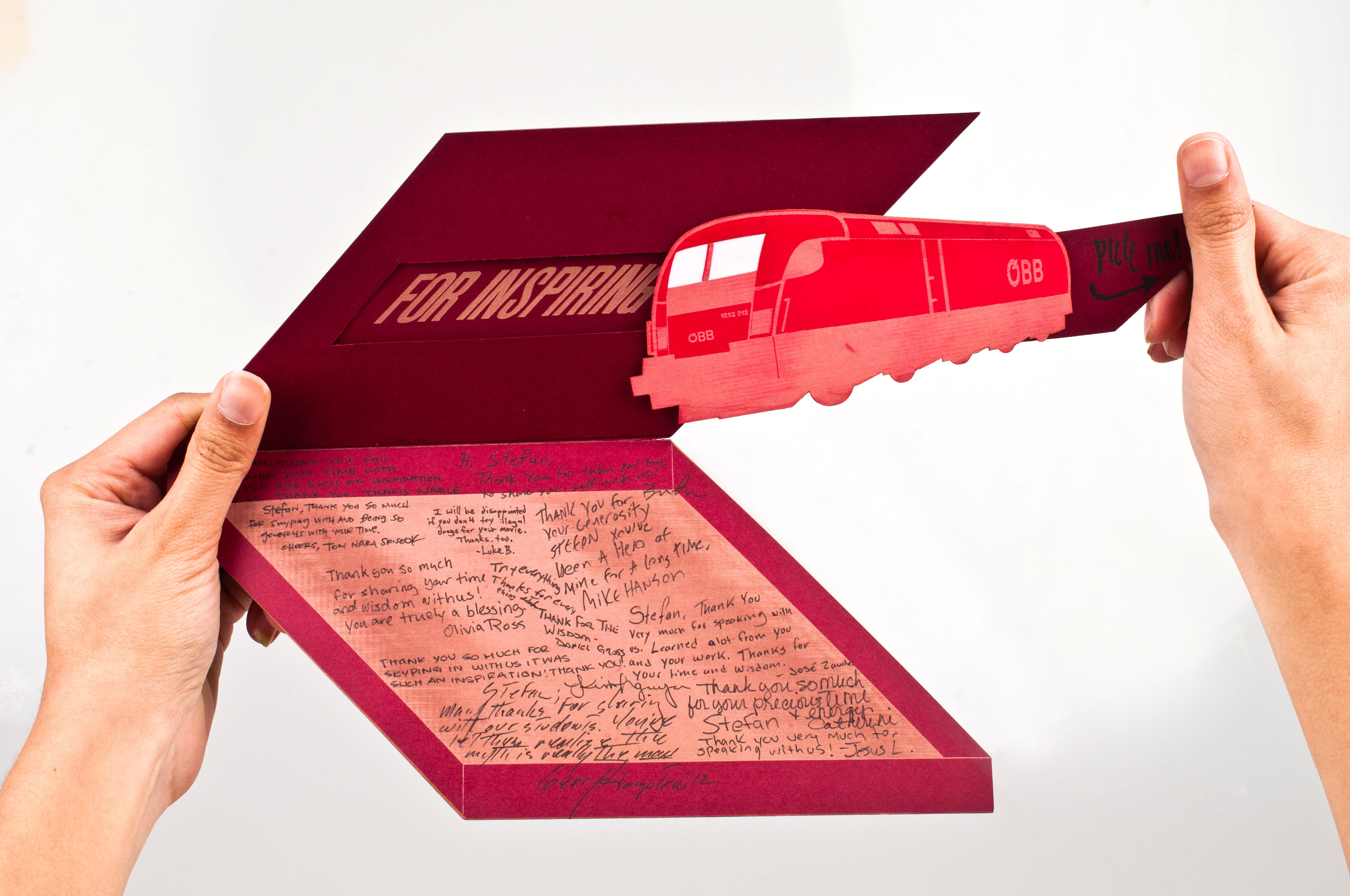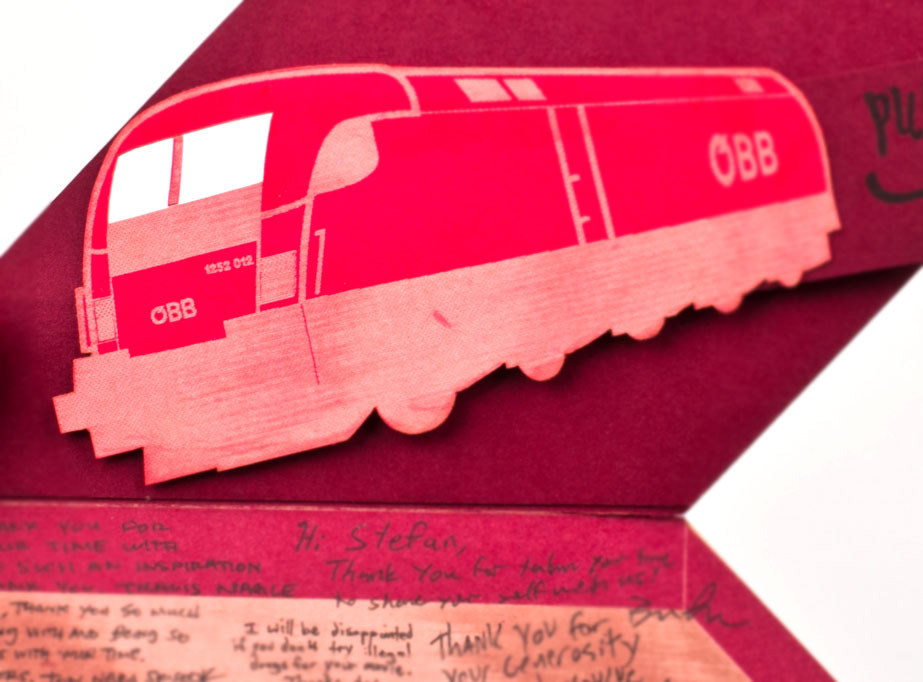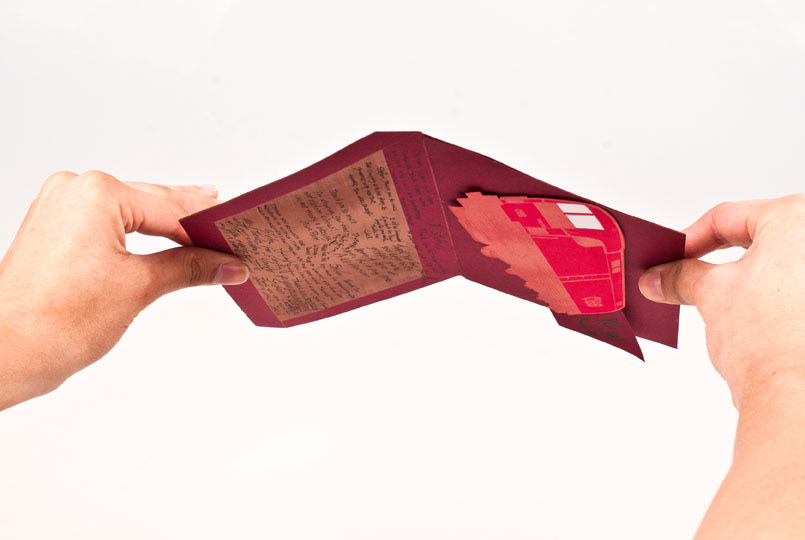 Photography: Alex Verharst